The term wellness has become quite chic these days. Wellness is generally used to mean a state beyond the absence of illness but rather aims to optimize well-being. It's about improving and maintaining every aspect of our lives: physically, environmentally, personally/mentally, and financially. So you may be wondering, what is a wellness company anyway?
Until the last few years, the term "wellness company" was somewhat obscure. Now, with greater presence within the media, in addition to more studies being conducted, positive outcomes of wellness and wellness companies, as well as references to the wellness industry are more common. A wellness company is a company where everything they produce is done toward promoting the physical, environmental, financial, and personal wellness of us and those around us. Their focus is always on wellness. This is manifested by manufacturing and selling effective, high quality, natural, health oriented products to help people live more vibrant, healthier, and happier lives.
The health and wellness business has become a thriving industry as more and more people become concerned about their weight, beauty, and overall wellness. They're willing to spend money on products and services that help them look and feel great, as well as improve their environment.
Despite their increased prevalence, some may still wonder, what is a wellness company and, can such a company truly help advance wellness?
The leading Health and Wellness companies manufacture and distribute nutritional, pharmaceutical, personal care, facial care, home hygiene, household cleaning aids and other wellness products.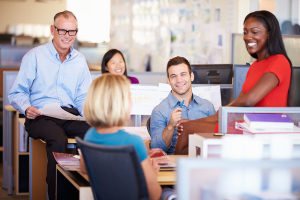 What is a Wellness Company – a Luxury or Must Have?
Now that you know what a wellness company is and what they offer, you may understand the important role they play in the quality of life. Therefore you may be thinking about utilizing one.
Wellness begins at home!
For information on one of the best wellness companies in North America log on to www.info@universal-health-products.com
Please feel free to leave any comment, question or concern below.
Happy health!!