What is Red Tea
Also known as rooibos (pronounced ROY-boss), red tea comes from the shrub aspalathus linearis and is therefore an herb. The plant is cut by hand and allowed to oxidize giving it rich color and flavor. As it oxidizes, it becomes redder and sweeter. When it is harvested and dried, rooibos is brewed into a reddish-brown herbal infusion also known as African red tea and red bush tea.
So, is red tea better than green tea distinctive from green tea, red tea does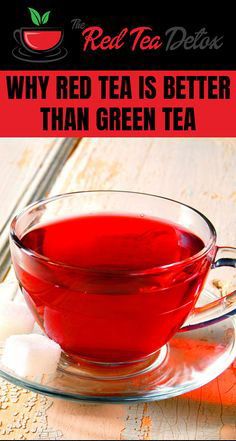 not contain caffeine, and therefore drinking the blend at night won't leave you restless. Another amazing factor…taste! it's delicious! It has a taste that is sweet and fruity with touches of vanilla and honey. It can be consumed the same way as with black or green tea with lemon, sweetener or plain. Green Tea is bitter which is attributed to its high tannin content, which is less prevalent in red tea.
Red Tea Benefits
Helps With Weight Loss
Tea has several advantages for the body, stress and energy levels, and even aids in the prevention of serious diseases. White, black and green tea are tested, talked about, and consumed for years on this basis, each with unique but valuable contributions to the body. Currently, red tea has been renowned as their equivalent, if not superior. And here's why – red tea reduces fat cells. Because it low calorie and naturally sweet, red tea widens your choices of beverages to aid in your weight loss goals. This is with the help of the antioxidants and the balancing of blood sugar.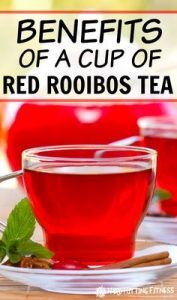 Humm good!
Research has shown that Aspalathin, an active ingredient in rooibos tea, helps reduce the hormones that trigger hunger and fat storage, and is also linked to a host of diseases. This study also showed that rooibos tea can prevent obesity by affecting the balance of energy and how it is used as energy or stored as fat. Sipping the brew burns fat from stubborn trouble areas throughout the body, without an extreme diet or exercise plan. This a chance to enhance your health as well as your weight loss efforts.
Research has additionally shown that parts found within the Aspalathus plant, such as polyphenols and flavonoids, inhibit the formation of new fat cells by 22 percent. The tea considerably lowers dangerous fat found within the blood, such as triglyceride concentrations. Other blends like green tea, although rich in antioxidants, do not have the same impact on fat cells or weight loss.
Increases Antioxidant Levels in the Body
Red tea contains fifty percent additional antioxidants than green tea. Antioxidants remove the harmful free radicals that can damage cells and cause cancer, stemming cellular damage and inflammation.
According to research, drinking red tea significantly increases levels of the powerful antioxidant glutathione. With glutathione being the most powerful antioxidant, it protects against inflammation, toxins, free radicals, and pathogens. It is a natural detoxifier.
Aspalathin, found only in red tea, and nothofagin are two polyphenois (a type of antioxidant) that have been shown to have powerful anti-inflammatory and cancer fighting powers.
Treats and Prevents Diabetes
Studies conducted on the effects' of antioxidants Aspalathin and Nothofagin, contained in red tea, has shown that they lowered inflammation in the vascular system, namely the arteries and veins. People with diabetes tend to have chronic, high levels of inflammation that affect insulin's function and contributes to the disease. Therefore, reducing inflammation may provide major benefits in the treatment of diabetes and it's complications.
Increases Bone Health
Red tea contains a variety of polyphenols that has been shown to improve the activity that develops bones.
Orientin and luteolin, are flavonoids that were specifically studied on bone cells and showed an increased level of bone growth and mitochondrial activity. These flavonoids greatly improved the mineral content of the bone cells used in the study.
Improves Blood Pressure and Circulation
Inflammation plays a major role in contributing to heart disease. There is an enzyme named angiotensin-converting enzyme (ACE) that causes blood vessels to shrink, causing an increase in blood pressure. A study has shown that after one hour of consuming Red Tea, ACE levels went down, lowering the participants blood pressure.
Facilitates Digestion
In an animal study, results showed that red tea benefits the digestive system by reducing diarrhea, reducing muscle spasms in the stomach, and decreasing gastric secretions. With the existence of flavonoids such as Quercetin, Luteolin, as well as others are believed to be the reasons for the beneficial effects' on the digestive system.
May Aid in the Prevention of Cancer
It is well-known that oxidative damage, generally associated with free radicals, causes cancer. Two flavonoids, Quercetin and Luteolin are found in red tea. They have been studied on pancreatic tumor cells, showing they suppress tumor growth and promote cancer cell death.
Keeps Hair and Skin Healthy
You don't have to drink red tea for this one. Research shows that applying rooibos extract to hair significantly increased hair growth in a significant number of volunteers.
The extract is also recommended to use on the skin for its anti-inflammatory, antimicrobial, and soothing properties
Studies have shown that rooibos tea helped destroy cancer cells and keep them from spreading in test tubes in animal studies. More human testing is needed.

Boosts Good HDL Cholesterol and Lowers Bad LDL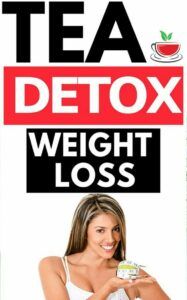 A study over a six-week period showed that drinking six cups of red tea daily significantly increased total polyphenol levels, which improved HDL good cholesterol, lowered bad LDL cholesterol as well as triglycerides, another lipid (fat) found in your blood.
Where to Buy Red Tea
Red tea is an exciting necessity, and one that has the potential to seamlessly entwine itself together with your life style. It has never been easier to cut fat cell growth and enjoy all the benefits of rooibos tea than with the Red Tea Detox Program. Many health products do not aim to bridge the gap between adults and young children, but the quest for good health is of equal importance to both demographics. Which is why a recipe that caters to all ages and tastes has been developed: The Red Tea Detox Program. It is fresh and matchless, already actively transforming lives since its launch. Watch for the inescapable results as they occur. Click the link to check it out and take advantage of an exciting offer. https://www.redteadetox.com
Please fell free to leave a comment or question below.
Good Health!!