Cancer is a disease that commences when cells grow out of control and suppress normal cells. This can cause difficulty for the body to function the way it normally would. Cancer can develop anywhere in the body but for males over 65, the prostate  is a vulnerable spot. Prostate cancer is the second (2nd) leading cause of cancer deaths in the US for men behind skin cancer. Therefore, it is a good idea to know about prostate cancer: the facts.
After you have read the article, feel free to take the prostate cancer quiz at the end to test your knowledge.
What is Prostate Cancer?
The prostate is a small gland about the size of a walnut found in a man's lower abdomen. It is positioned under the bladder and surrounds the urethra. The prostate is controlled by the hormone testosterone and formulates seminal fluid, otherwise known as semen. Semen is the matter containing sperm that departs through the urethra during ejaculation. For more information on the prostate, please read the article, All About the Prostate on this website.
When an abnormal malignant growth of cells known as a tumor forms in the prostate, it is identified as prostate cancer. This cancer can metastasize (spread) to other parts of the body. In cases such as these, it is still termed prostate cancer because the cancer is made of cells from the prostate.
What is the Main Cause of Prostate Cancer?
There is no established basis for prostate cancer. As with all cancers, it could be triggered by many things, including family history or contact with certain chemicals.
Whatever the contributing factor may be, it directs to cell mutations and uncontrolled cell growth in the prostate.
Types of Prostate Cancer
Most cases of prostate cancer are a sort of cancer called adenocarcinoma. This is cancer that develops in the tissue of a gland, like the prostate gland.
Prostate cancer is additionally classified by how fast it grows. It has two types of growths: non-agressive, or slow-growing, or else aggressive, or fast-growing
With non-agressive prostate cancer, the tumor either does not grow or grows sparsely over time. With aggressive prostate cancer, the tumor grows rapidly and may travel to other areas of the body, like the bones for example.
Who is at Risk for Prostate Cancer?
Prostate cancer can occur in any male. However, certain factors raise the risk for the disease. These factors include:
family history of prostate cancer
certain ethnicities or race — for example, African American men are at a greater risk of having prostate cancer
genetic changes
obesity
older age
Where an individual lives can additionally play a role in the risk for prostate cancer. For example, living in an industrial area may expose him to environmental chemicals that can cause prostate and other cancers as well.
Going back to age, it is a major risk contributor to prostate cancer. The disease takes place most often in men over the age of 65. It happens in about 1 in 14 men ranging in ages of 60 and 69.
Symptoms of Prostate Cancer
Some forms of prostate cancer are non-agressive, so there may not be any symptoms. On the other hand, aggressive and advanced prostate cancer frequently causes symptoms.
If an individual has any of the signs or symptoms that follow, he should not hesitate to call his health professional. Some of the symptoms can be produced by other conditions, so an examination is needed to make sure the correct diagnosis is made and treatment can be received.
Symptoms of prostate cancer can include pain and numbness, urinary problems, and sexual problems.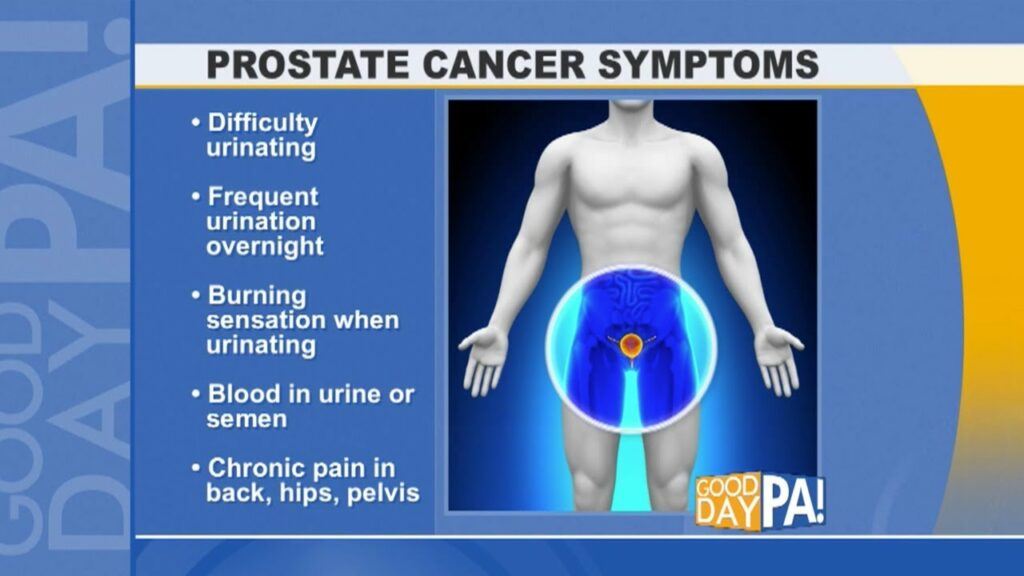 Urinary problems – Urinary problems are a usual symptom since the
prostate is located beneath the bladder, and it surrounds the urethra (the tube where urine travels). Given this location, should a tumor grows on the prostate, it can press on the bladder or urethra and cause problems.
Urinary problems can include:
a urine stream that is slower than normal
bleeding while urinating (hematuria)
the frequent need to urinate
Sexual problems – Erectile dysfunction can be a symptom of prostate cancer. Also known as impotence, this condition makes an individual unable to get and keep an erection. For more detailed information on erectile dysfunction, please read the article, "facts about erectile dysfunction" on this website.
Blood in the semen after ejaculation may additionally be a symptom of prostate cancer.
While any one of the above symptoms can be the first indication of having prostate cancer, urinary symptoms are more likely than the other symptoms to appear in the early stages.
It is important to keep in mind that most of these symptoms can also be a trigger for other conditions that are not cancer. These conditions consist of benign prostatic hyperplasia (BPH) and prostatitis.
Therefore, while it is crucial to monitor any symptoms an individual may have, remember that there is a good chance they are not initiated by cancer.
However, it is important to note that neither of these conditions causes blood to appear in the urine. If an individual has this symptom, it is imperative for him to notify his doctor right away. While blood in the urine may be triggered by something other than cancer, it is a good idea to have it diagnosed promptly.
Frequent pain – Once prostate cancer commences spreading, it will cause pain in and around the area of the prostate gland. Men with the disease can in addition encounter pain in these other areas:
upper thighs
pelvis
lower back
hips
Pain is additionally likely to occur in multiple areas. For example, an individual might experience painful urination in combination with pelvic pain. Any continuing, or recurring, pain should be assessed by a health care professional to rule out serious health issues.
Diagnosis and Screening for Prostate Cancer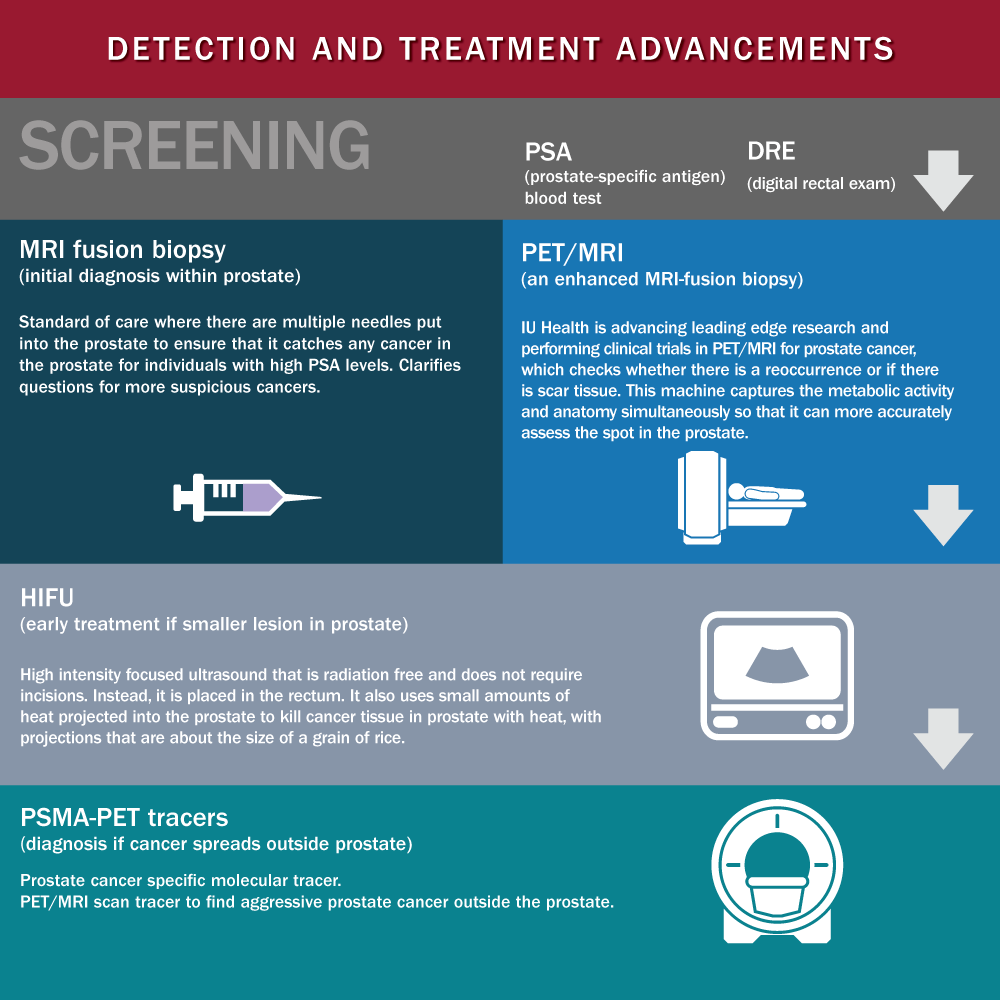 Screening for prostate cancer usually depends upon an individual's personal preferences. The primary reason for this is the majority of prostate cancers progress slowly and do not cause any health problems, according to the Centers for Disease Control and Prevention (CDC).
It is also for the reason that the results from the prostate-specific antigen (PSA) test, which can be part of the screening, may direct to a misdiagnosis of cancer. For these reasons, screening can cause needless worry and unnecessary treatment.
The PSA blood test checks the amount of prostate-specific antigen that is contained in the blood. If the levels are elevated, this could be an indication of prostate cancer.
However, there are numerous reasons why an individual could have an elevated amount of PSA in his blood, therefore the test results could lead to a misdiagnosis and unnecessary treatment.
However, the PSA test is still suitable in specific cases, for example for men at high risk of prostate cancer. In addition, if an individual already has a confirmed case of prostate cancer, this test remains approved for cancer staging or grading.
Screening recommendations
The American Cancer Society does have screening recommendations for men as they age. They recommend that during an annual exam, physicians communicate to men of specific ages concerning the pros and cons of screening for prostate cancer. These conversations are recommended for the following ages:
Age 40: For men at very high risk, for example, those with more than one first-degree relative. Such as a father, brother, or son, who had prostate cancer at an age under 65.
Age 45: For men at high risk, like African American men and men with a first-degree relative that was diagnosed at an age under 65.
Age 50: For men who are at average risk of prostate cancer, are expected to live at least 10 more years.
The U.S. Preventive Services Task Force (USPSTF) currently recommends that men aged 55 to 69 determine for themselves whether or not to undergo a prostate-specific antigen (PSA) test, after consulting with their physician.
The USPSTF concludes that the potential benefits of PSA-based screening for men aged 70 and above do not outweigh the expected harms.
Diagnostic Tools
If an individual and his physician decide that screening for prostate cancer is a wise choice, the doctor will most likely perform a physical exam and discuss his health history. They will additionally perform one or more tests, which might include:
Prostate-specific antigen (PSA) test:
This is a blood test that detects the levels of PSA, a protein formed by the prostate.
Digital rectal exam (DRE):
With this exam, the physician inserts a gloved finger into the rectum to inspect the prostate. They can then feel if there are any hard lumps on the prostate gland that may be tumors.
Prostate biopsy: a physician may order a biopsy to help confirm a prostate cancer diagnosis. With a biopsy, a healthcare provider takes away a small piece of the prostate gland for examination to inspect for cancer cells.
Other tests: the doctor may in addition do an MRI scan, CT scan, or bone scan. The physician will discuss the results of these tests with the patient and make recommendations for any next additional steps that may be needed.
Gleason scale – If an individual has had a prostate biopsy, he will receive a Gleason score. Pathologists use this score to categorize the grade of prostate cancer cells. The grade determines how much the abnormal cells look like cancer, and how vigorous their growth seems to be.
A Gleason score lower than six means the cells do not show signs of cancer, so the risk is low. If the score is seven or more, the doctor will most likely look at the score and the PSA level to assess the cells.
For example, a Gleason score of 7, with a PSA level between 10 to 20 ng/mL, indicates that cancer cells have been recognized although the cancer is most likely non-aggressive, with slow-growing cells.
A Gleason score of 8 or more, with PSA levels higher than 20 ng/mL, points to a more advanced tumor. That means the risk of an aggressive cancer is higher. Learn additional information about how a Gleason score is calculated and what the score means.
Treatments for Prostate Cancer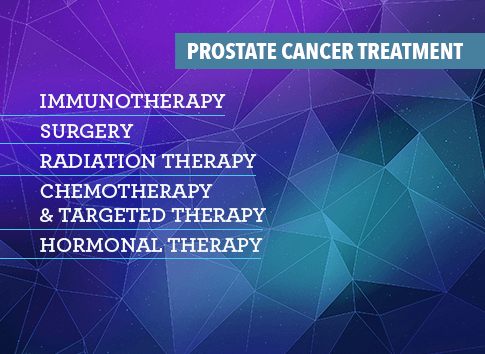 An individual's physician will cultivate a suitable treatment plan for his cancer based on the age, health status, and the stage of the cancer.
If the cancer is non-agressive, the physician may advise watchful waiting, which is also called active surveillance. This means that treatment is delayed but regular checkups with the doctor to monitor the cancer.
More aggressive kinds of cancer may be treated with different options, like:
chemotherapy
cryotherapy
hormone therapy
radiation
stereotactic radiosurgery
surgery
If the cancer is very forceful and has metastasized (spread), there is a good chance it has spread to the bones. For bone metastases, the above-mentioned treatments may be used, others may be used additionally. Get more information about treatments and outlook for bone metastases.
Preventing Prostate Cancer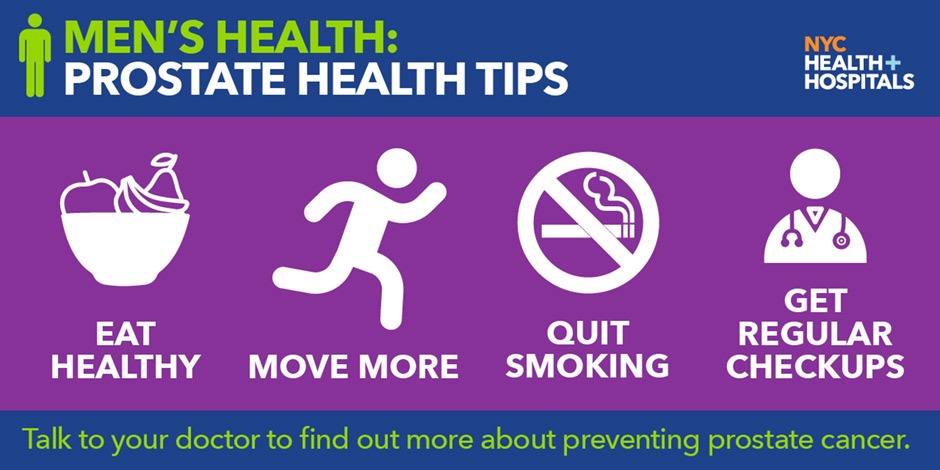 There are sure risk factors for prostate cancer, like age, that cannot be controlled. However, there are some the can be controlled. They are basically the same for preventing disease in general.
For instance, quitting smoking can reduce the risk of prostate cancer, as studies have shown that smoking increases the risk. Diet and exercise are additional important factors that can impact the risk of prostate cancer.
Diet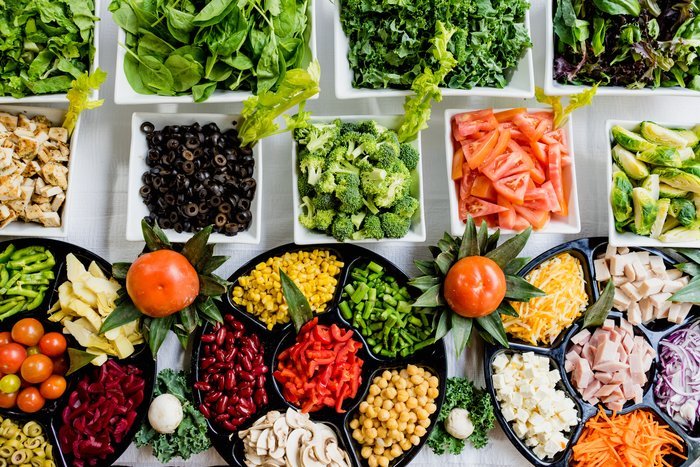 A selection of foods may assist in reducing the risk of prostate cancer, including:
cruciferous green vegetables such as cabbage, broccoli, Brussels sprouts, cauliflower, collard greens, arugula, bok choy, and kale.
fish
cooking oils that comprise omega-3 fatty acids, for example, olive oil
soy
tomatoes
The data additionally suggest that selected foods may increase the risk of prostate cancer, such as:
milk and dairy products
saturated fat, which is universally found in animal products
red meat
grilled meat
Exercise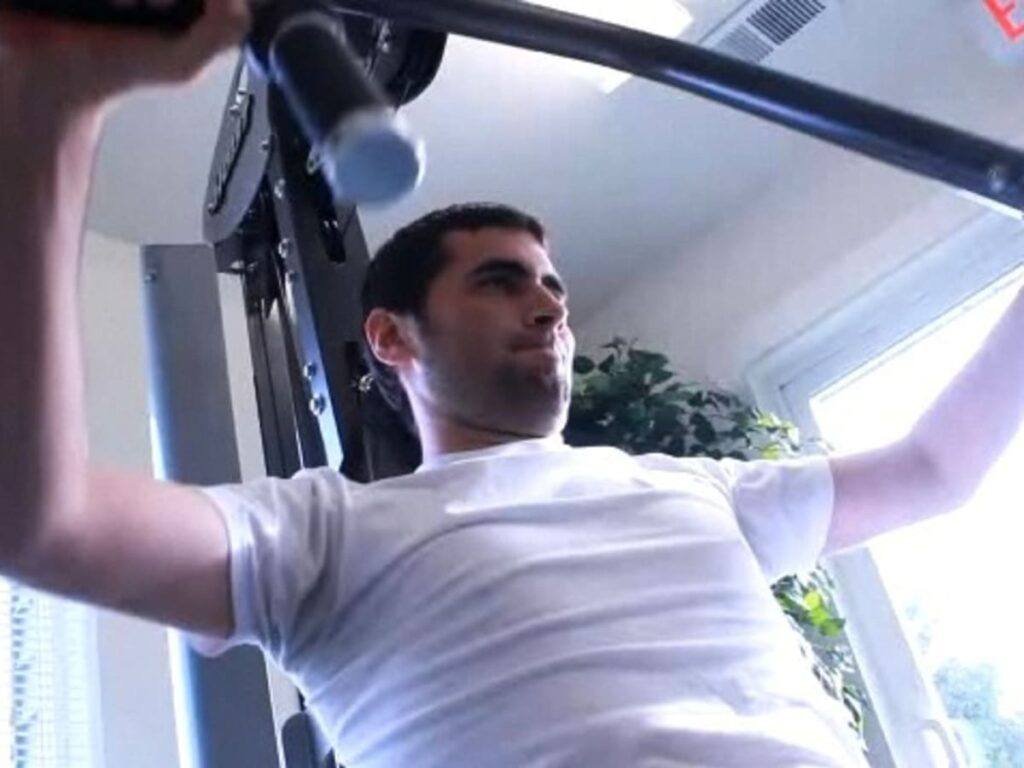 Exercise will likely help reduce the risk of increasing to advanced prostate cancer, and of dying of prostate cancer.
Exercise can also assist in losing weight. This is crucial because research has revealed obesity to be a risk factor for prostate cancer. With the doctor's approval, individuals should aim for 30 minutes of exercise most days of the week.
Prostate cancer is a danger for all men as they age, however, if caught and treated early, the result is generally very good. Therefore, as one gets older, it is wise to have an open conversation with their doctor about the risk.
Now that you've been filled in on prostate cancer, take the quiz by clicking here.
Questions, comments, and, concerns are welcomed below.
Good health!!